Distribution in Spain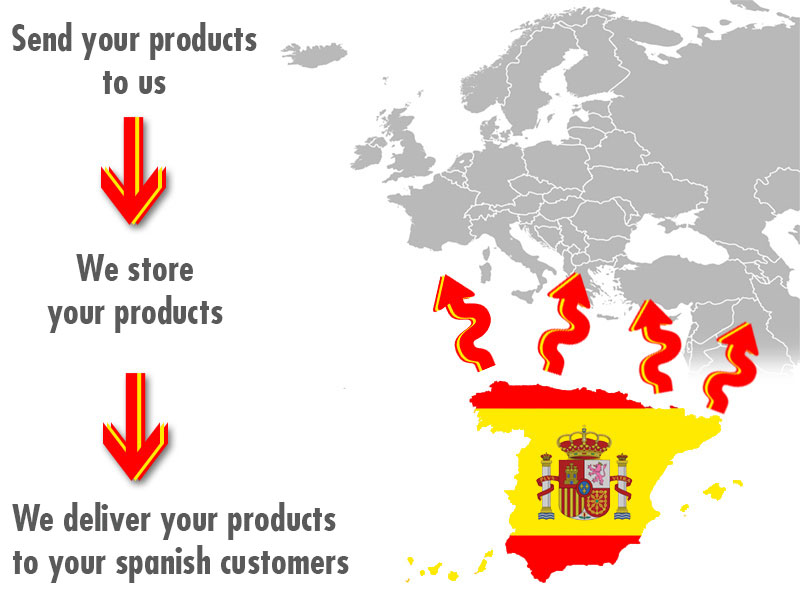 Sell your products in Spain
You want to sell your products in Spain, but high individual shipping charges impede you to be competitive?
We provide you a storage location in our warehouse and ship at very low rates all over spain.
Distribution process
Send your products to our installations in Valencia (Spain)
We store your products in our warehouse
Spanish customers buy your products online
We deliver directly to your customers with renowned companies like UPS
Let us be part of your success in the spanish market
What do people think of our service?
Thanks to Shipping-Address-Spain.com I can now buy clothing and accessories in stores in Spain, with very cheap shipping prices. I will continue to use the service.


Shipments to the UK quite fast, customs procedures are managed by them. I just had to wait for the package to arrive. The customs administration held him back longer than expected.
I bought a gift in Spain for my father who lives in Belgium and I sent it directly to him through the good service they offer. No problem, after a few days he received it. My father is happy now.
I had a problem with UPS, delivery managers, Shippin-Address-Spain.com spoke with UPS on my behalf. Finally the problem was solved. I am very grateful to the staff who helped me.